Our technology And Expertise, Your Vision
Shyam Infotech is focusing on Software Development, IT consulting and offering offshore
outsourcing solutions to enterprises Worldwide.
Shyam Infotech online school management system delivers premier online fee payment, registration and data management tools for schools and districts, administrators, finance personnel and students. Shyam Infotech simple, web-based technologies help improve efficiency and reduce costs associated with managing school registration, budgeting, fund accounting, fundraising, after-school care, and more.
Shyam Infotech online school management solution streamlines school registration with automatic back-office administration, campus recreation and intramurals, facilities, student data, school accounting, web site content management and enables educational institutions to focus on teaching and enriching the lives of students.
Our school management software provides convenience for parents and students, and automated administration and financial management for learning institutions and their staff.
"Automated payment processing has brought huge savings for us and it has freed up our staff to do other tasks."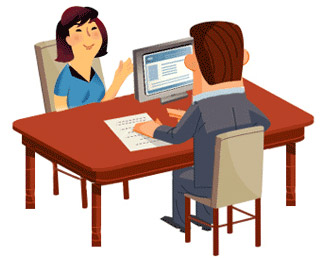 Education system forms the backbone of every nation. As a matter of fact, a sound education system is a must to nurture young talents who in future will become global citizens and take their nation to new heights. In recent times, advanced technology is extensively being used to revolutionise school management by streamlining education-related processes. We have designed a Next Generation School Management Solution, Shyam Infotech - School Management System, to provide online interactive community portal of stakeholders to enhance the efficiency of school administration and improve resource optimisation, thus raise the standards of schools worldwide.
Shyam Infotech - School Management System is a feature-rich, multilingual, complete school Content Management System (CMS). This school community portal provides state-of-the-art online interactive community and backend administration functions. The school intranet effectively brings the education stakeholders (management, administration, parents, teachers and students) together on a common interactive platform thereby fostering camaraderie among them and building a solid school community.
This online school management system also includes a whole range of activities such as incorporating different rules of an education system and taking care of diverse needs coming from different standards emerging in education such as boards, grades, government standards and compliances, to name a few. This fully browser-based school management system software can be conveniently accessed from both school intranet and public internet. Yet another advantage of this education management system software is that it runs on minimal hardware and easily fits in the budget of schools.
Main modules of Shyam Infotech - School Management System are related to:
Registration Module:
HR Management & Pay roll:
Store & Inventory:
Admission/ Withdrawal Module:
Library: